An old issue
Let's imagine that you are building a site in French for a Belgian audience. WordPress is available in French (Belgium). You can select this variant in the predefined languages list of Polylang. You do it. It works flawlessly.
Now you want to run a donation campaign with the Give WP plugin. You install it and… although the French translation is available for this plugin, the text appears in English. The reason? The plugin is not translated in Belgian variant.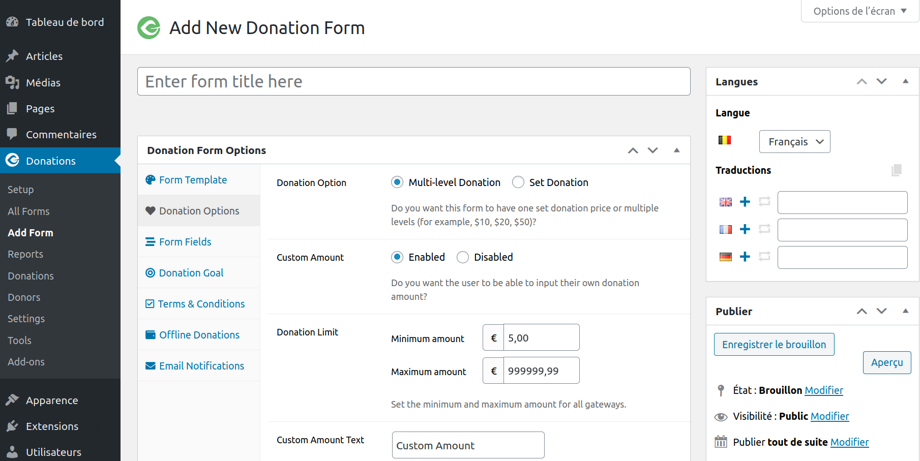 Your options (until now)
Until now, you had several options but none of them was perfect:
Do the translation yourself with poedit or Loco Translate? Time consuming.
Manually download the French (France) translation, rename it and upload it to your site? Also time consuming. And you needed to make sure to update the translations when the plugin is updated.
Or renounce to use the Belgian variant and use the French translation everywhere?
Polylang Pro 2.9's solution
When adding (or editing) a language, a new field, named "Locale fallback" allows you to choose the locale to use if no translation is available in the main locale.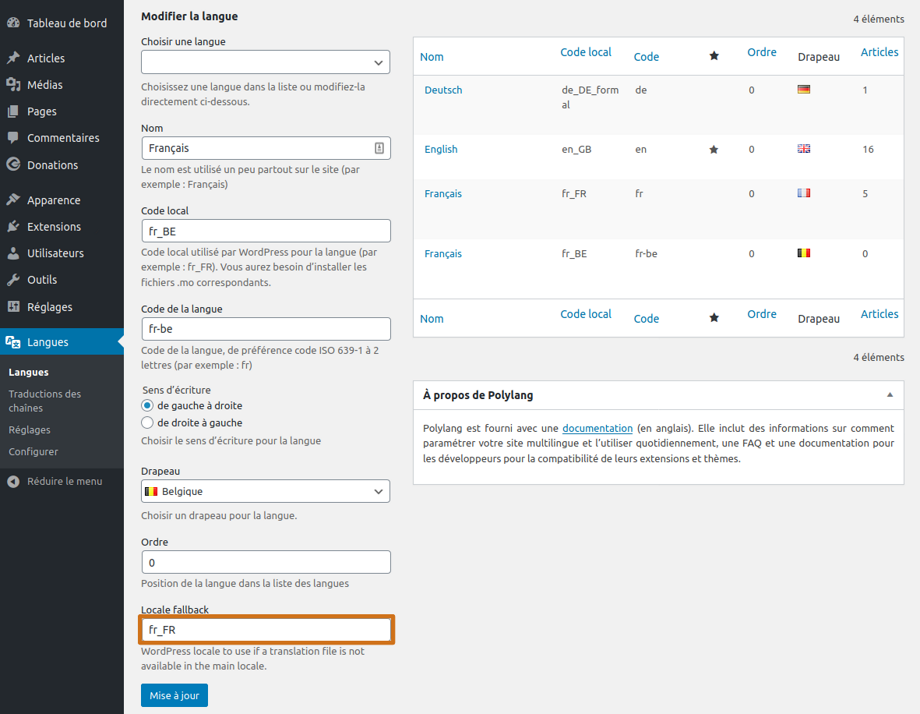 For example, you could use "fr_BE" for your preferred translation and "fr_FR" if it is not available. Once done, Polylang Pro will always select "fr_BE" if available for a plugin and fallback to "fr_FR" if it is not.
To test this new feature as well as other improvements coming with Polylang Pro 2.9, including the compatibility with WordPress 5.6 RC2, you can download the release candidate from your account.
Photo by Alexander Schimmeck on Unsplash