Multilingal options
We have improved the way multilingual options are handled:
First, the options appear in the language you select in our admin language filter.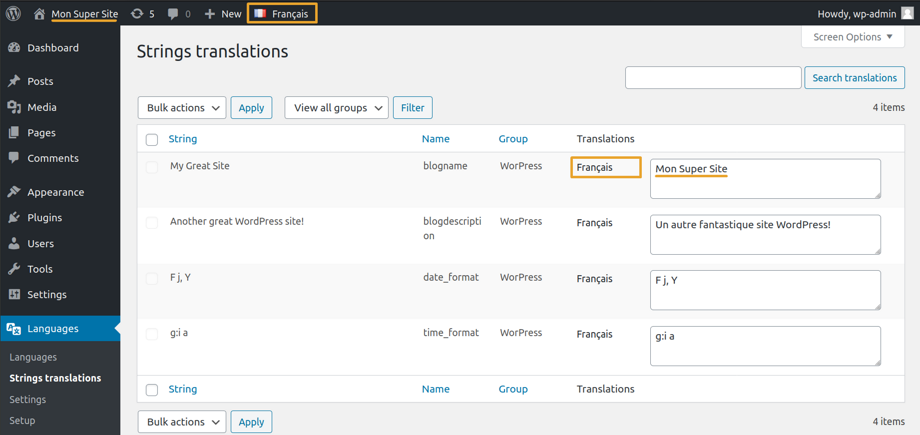 Up to now, when modifying an option value, you used to loose its translations. With this new version, we make sure that when changing an option value, the translations are kept intact in the strings translations.
Compatibility with WordPress 5.6
It's a bit technical, but WordPress 5.6 will introduce a major change in bundled javascript libraries jQuery and jQuery UI. This is likely to impact a lot of themes and plugins and Polylang doesn't make exception.
We have of course made the required changes in Polylang 2.9, but this means that this new version will be required when updating to WordPress 5.6. See the post from WP Tavern if you want to know a bit more about this change.
You can test the release candidate version of Polylang 2.9 as of today, together with WordPress 5.6 RC2. Polylang Pro 2.9 RC1 can be downloaded from your account. The free version is available on wordpress.org. Please test it and report bugs on GitHub.
WordPress 5.6 is planned for December, 8th. Polylang 2.9 is planned to be released just before.
Photo by Joshua Hoehne on Unsplash