Hello fellow WordPress enthusiasts!
As the world is on an uncertain path at the moment, we hope that everyone is staying safe and healthy. At least, here are some news that should improve your online editing experience.
Confirm changes to the language of a post before loosing the translations links
When you are editing a post, page or any custom post type, Polylang offers you the possibility to change the current language of the post you are editing. But this possibility comes with a risk that someone could change the language by inadvertence.
Let's imagine you have a post in English (US), that already has two translations: one in French (FR), and the other in Spanish (ES). This post also already has content, which is written in English. What would happen if you change the language of this post to French then?
Well, you would still have your content written in English, even though the language assigned is French! And Polylang would also remove all the links to the translations, since a French (FR) post could not be linked to a translation in… French (FR) as well!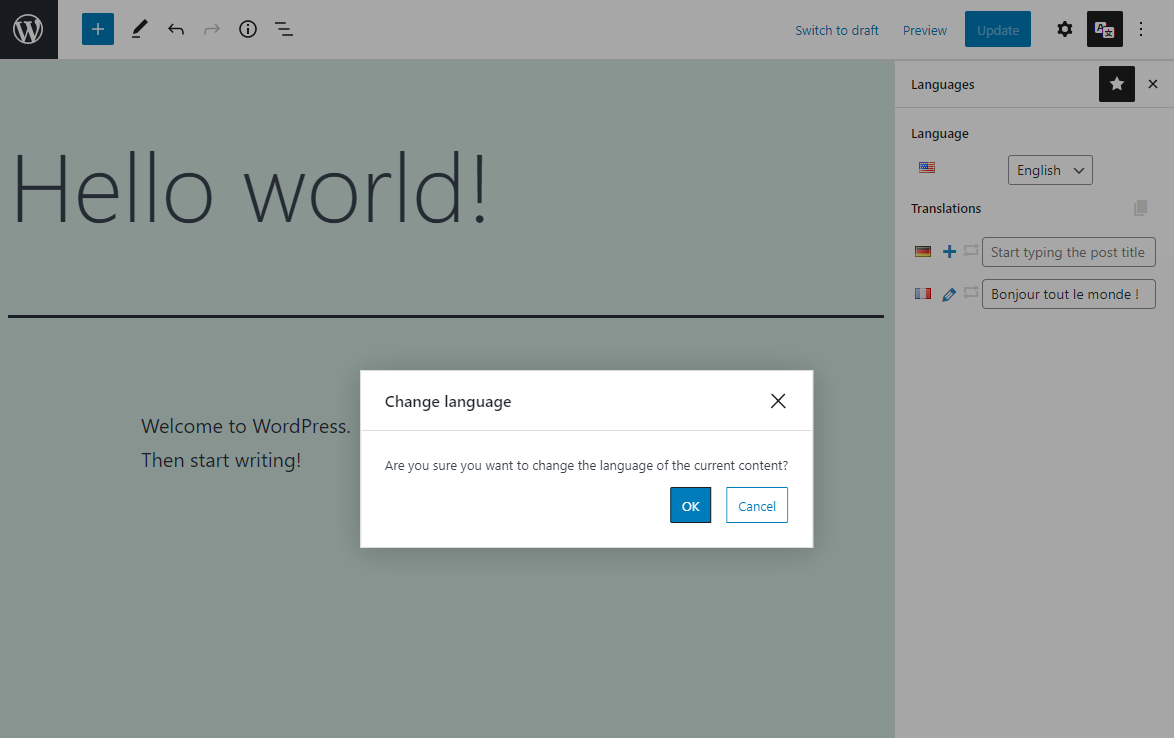 The new confirmation modal makes sure that such mistake would not happen. Now the writer has to confirm that he indeed want to change the language of the current post, and accepts all the consequences of such a change.
Hide your license key from undesired onlookers (Pro)
Polylang Pro requires a license key to be updated with its latest versions. You can buy a yearly license from our shop, and renew it each year for half the initial price.
Freelance developers and agencies often purchase multiple sites license keys which require to be activated for each site, either in the Polylang settings page or from your account.
We now provide even more security by hiding it from your Polylang settings page to keep it unknown from the final customer, in the eventuality that it was activated from the site.
Better match your visitors preferred browsing language
Polylang provides the option to detect the visitor's preferred browsing language by interpreting languages codes sent by each visitor's web browser. You can set your preferred browsing languages as well in your web browser's settings page. (For example, by opening the Preferences > General window in Mozilla Firefox, and clicking on 'Set Alternatives' in the Language section ).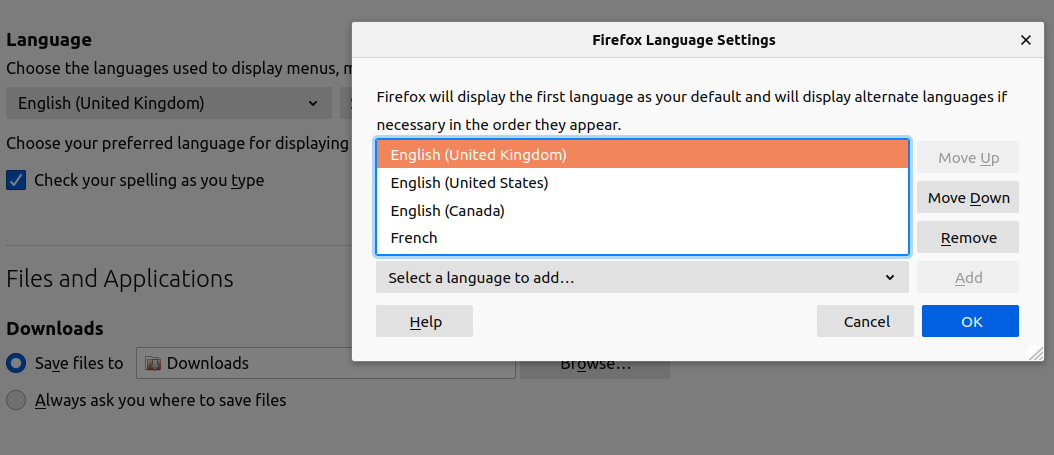 Two seemingly similar languages can vary from their region (e.g.: English (US) / English (UK)), variant (e.g.: Deutsch (formal)/ Deutsch (informal)), script (e.g.: Chinese (Han Traditional)/Chinese (Han Simplified)) and other subtle nuances…
Sadly, WordPress cannot serve some of these languages variations (like different scripts for a same language). However, Polylang does its best to serve the content of your website in the closest matching language you have translated it into, given the visitors' preferences.
We may still not be aware of all the combinations of languages, regions, scripts and variants that may exists (seriously, there are a lot!), but our improved detection algorithm will account for way more cases now.
Moving forward from Polylang 1.8
As we move forward versions after versions, fixing bugs and improving your multilingual experience (See the changelog if you want the details on the nasty bugs we fixed in this version), our code base grows in size and complexity.
We then decided to drop the possibility to update from Polylang versions below 1.8, so we can focus on building the future of the plugin you love.
Polylang 3.0-RC1 and Polylang Pro 3.0-RC1 are already available for tests. The final version is planned to be released early in March, before WordPress 5.7.
Happy multilingual editing folks!
Photo by Marcin Kempa on Unsplash