We are happy to present an interview of Guerric de Ternay. Guerric is the founder of GoudronBlanc.
His team has been using Polylang since 2017 on their WooCommerce website. 
Who are you?
Blogger since 2001, I've been a WordPress user since 2009. 
Most of my work focuses on helping companies grow and innovate by creating new products. And I like sharing my reflections about what it takes to grow a business on my blog, Guerric.co.uk.
I'm also the founder of a fashion brand called GoudronBlanc (since 2011). We offer high-quality T-shirts for men. 
Why?
I couldn't find T-shirts that were nice enough to wear at work. There were just cheap T-shirts in the market. As more and more men wear T-shirts in the office, we need something more elegant.
Here comes the GoudronBlanc, a T-shirt inspired by what the French call "l'élégance".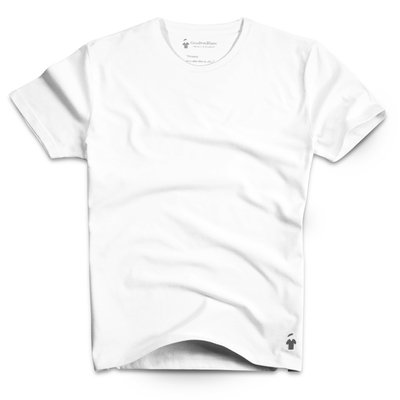 The GoudronBlanc T-shirt
What do you use Polylang for?
As we are based in Paris, GoudronBlanc started selling only in French.
After a few years, we noticed on Google Analytics that our visitors weren't only coming from French speaking countries (i.e. France, Belgium, Switzerland, and Canada). But they were also from the UK, Germany, the US, and Australia.
We couldn't pretend that they would understand any French.
So we needed to launch an English version of our WooCommerce shop. The most important specs for us were: affordable, easy to use, lightweight, and SEO friendly. 
We settled on Polylang Pro and its dedicated addon Polylang for WooCommerce.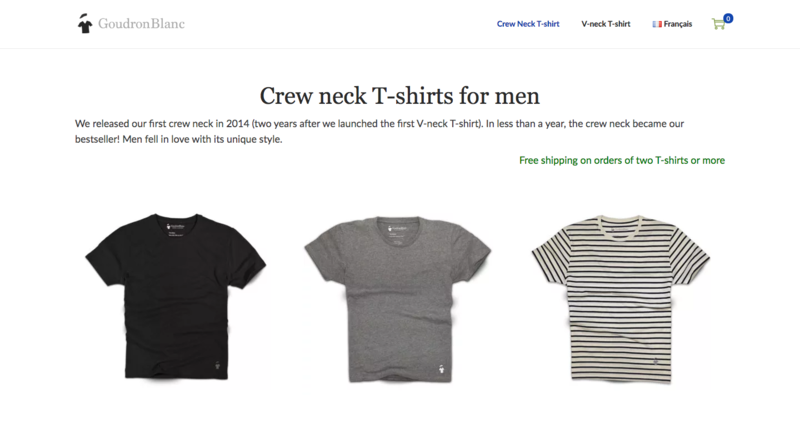 GoudronBlanc's website in English thanks to Polylang
What do you like about Polylang?
One word: "Simplicity".
We tried several multilingual plugins, but they all appeared to be too complicated for a store like ours. 
For context, GoudronBlanc releases new T-shirts regularly but these T-shirts are made in limited edition. As a result, we rarely have more than 20 products sold at the same time on the website. This also means that we are constantly creating new product pages. So we needed a multilingual plugin that is easy to use.
This is what we liked a lot with Polylang Pro. 
Can I add another thing we liked?
This is Polylangd's support.
Since 2017, the Polylang team has been really responsive. Every time we had a question, it was answered within hours.
Any advice for WooCommerce shop owners?
Pick the right suite of plugins for your shop.
As a shop owner, you want to make sure that every plugin that you use is well supported—whether it's free or paid.
In addition to Polylang Pro, we have been using WooCommerce (of course!), MailChimp, Yoast SEO, Ninja Firewall, Thrive Leads, Elementor, and Woostify. 
In general, we've been impressed.
Their customer service is great. All the developers of these plugins are really responsive and passionate about their work. This has helped us a lot in growing our brand.
Pictures illustrating the article by GoudronBlanc.