Polylang 3.1 is almost ready!
What's new? Lets look into our big works :
– A Polylang compatibility with WordPress 5.8
– The minimum WordPress version required is now 5.4
– Export and import XLIFF files in our Strings Translations module.
– And because we want to make sure that we don't fall behind we also initiated the work on adding the language switcher in the navigation block (experimental stage and only available with Gutenberg)
What changes for you as a user?
Going from the old appearance widgets screen to the block editor
As we are approaching the release of WordPress 5.8 you have (if you are as excited as we are about beta testing) or will discover the new widget block editor. For those who were used to seeing our language box and worry about the transition, stop right there because we got you covered!
The first and most important question you might have is "I already setup a bunch of widgets in my WP administration, they all have their own language setting, what happens then?"
Well, you will not loose any of the work you have already done. If you had chosen a specific language for some of your widgets and "All languages" for others, this will naturally be carried over. You will still see your legacy widgets. By simply clicking on them the settings will display and you will find our language box as you knew it. As you can see in the image below the widget as it used to be and in the gif the legacy widget as it will be.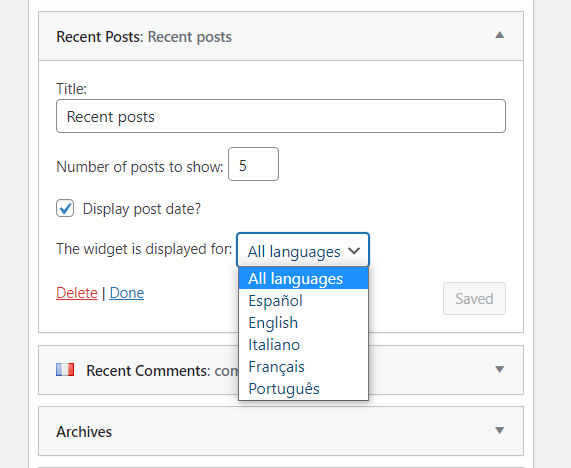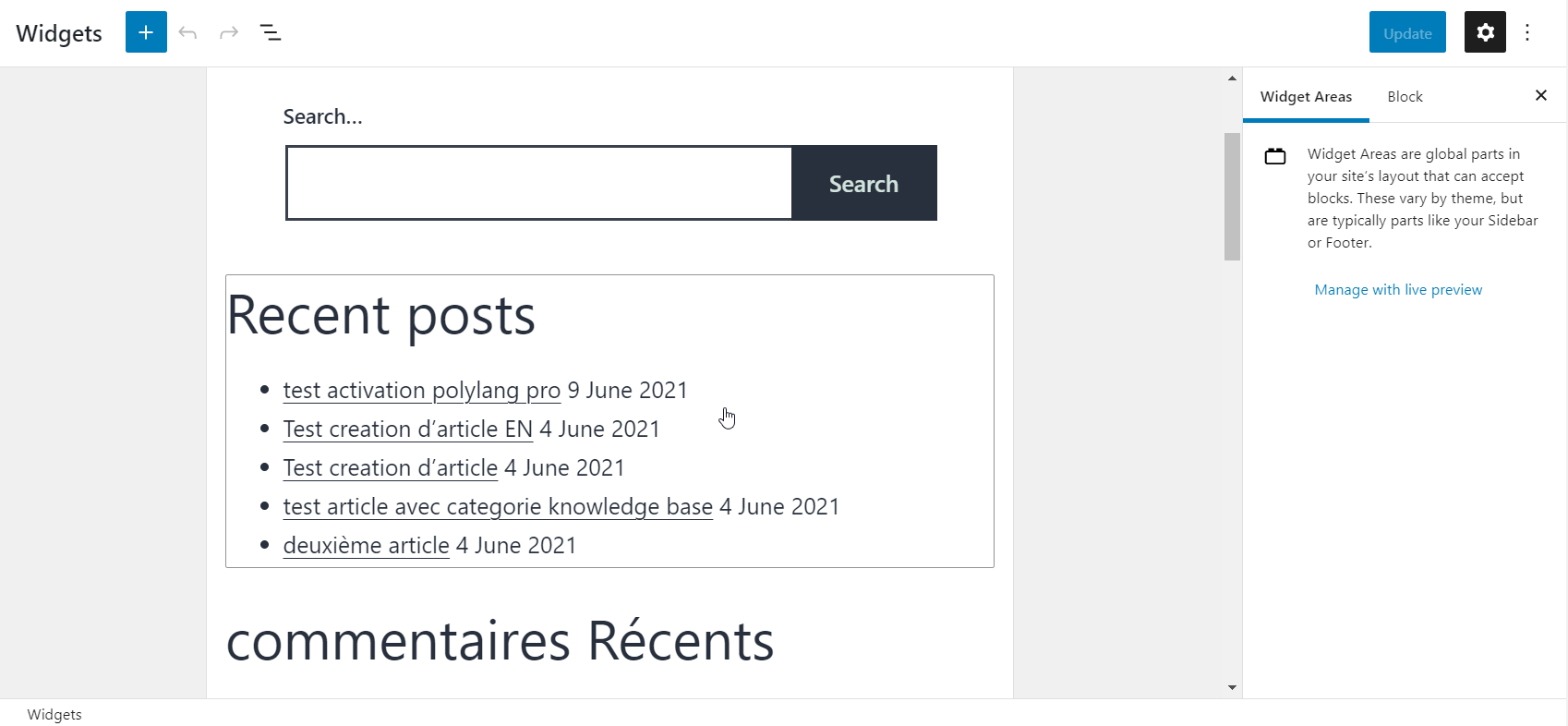 Now let's see how we fit in the new widget block editor. First thing to know is this feature is only available in Polylang Pro.
If you were to add a calendar widget for example. To do so you'd click on the '+' button (top left of the widgets screen) and search for the word "calendar" (the beginning of the word should be enough to automatically filter the widget you are looking for). Then click on the icon and it would display in the body of the page. To find our language box you simply need to open the "Settings" embedded view, click on the tab "Block" and there, you will find our language dropdown list, as show in the gif below. If you already know Polylang Pro, the behavior hasn't changed so keep using it as you used to.

XLIFF format now available for import and export
Lets look into the details together.
In your Strings translations tab, at the very bottom of the page, there are two modules. By default "Export string translations" is on the left and "Import string translations" on the right. More on this subject here.
So far you could only click the Download button in the export module without being able to chose a specific format. What you downloaded was a ".po" file. Now, we have added the possibility to choose whether you export a ".po" file or an ".xliff" file, you just need to check the radio button accordingly, as shown in the image below.
As for the import process, if we are able to provide you with both formats on export, you can of course either import a .po or an .xliff file seamlessly. Polylang will do the job of recognizing the file format and importing your strings properly. The import module has therefore not changed and all you need is to click the upload button once you have chosen the file you wish to import, Polylang takes care of the rest!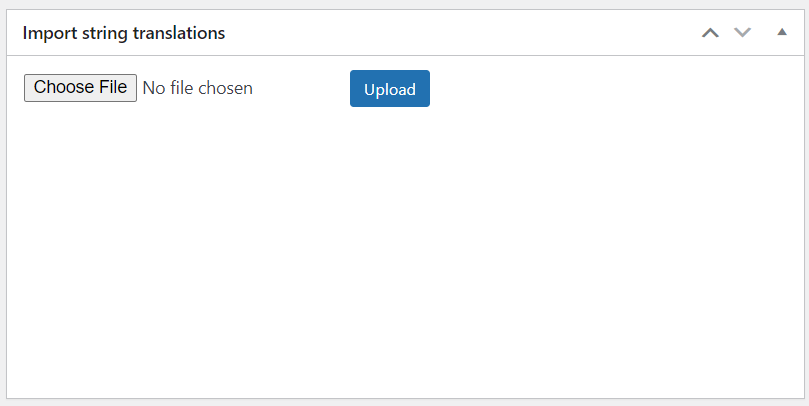 You can check out our full release note and bugfixes here. You can test the development version of Polylang 3.1 as of today, together with WordPress 5.8RC1. Polylang Pro 3.1 beta 2 can be downloaded from your account. The free version is available on wordpress.org. Please test it and report bugs on GitHub.
WordPress 5.8 is planned for July, 20th and Polylang 3.1 will be released a week after. To this end, we would like to, exceptionally, recommend you to make the transition to WP 5.8 once Polylang 3.1 is available.
And of course we will keep you posted as soon as we have any news to share with you.
Happy block editing!
Picture from the Adobe Stock Photo library and licensed under the Adobe Stock Photo license.