Once the plugin is activated, go in Languages > Languages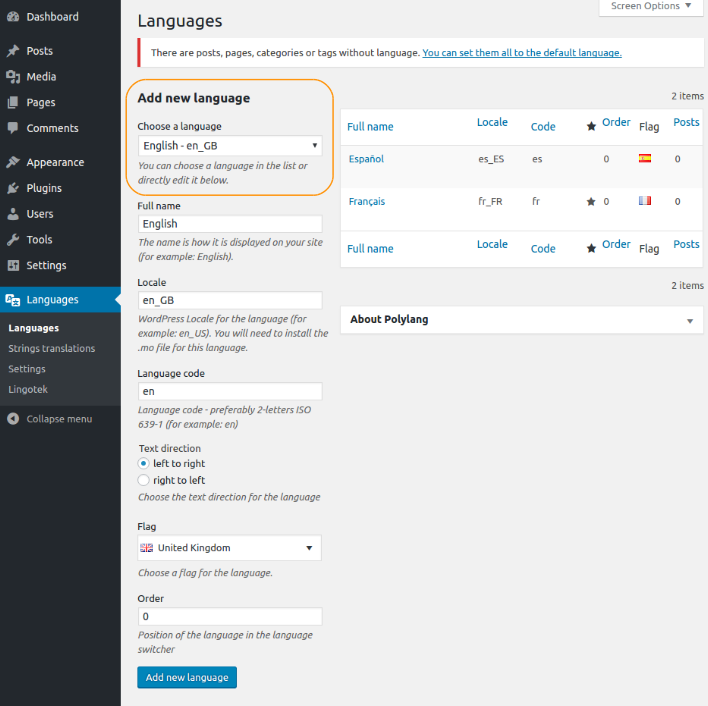 Polylang comes with a list of more than 90 predefined languages. Choose a language in the select dropdown list. Polylang will prefill all fields.  Then  click on 'Add New Language' at the button of the screen. You can redo the operation and add as many languages as you want.
If you are installing Polylang on an existing site, you get a warning on top of the screen with a link to assign the default language to all the existing content. Don't forget to click on the link, otherwise your content is not displayed on the frontend.